Anyone looking at any modern pin-up photo Sabina Kelley can imagine a thousand things about her, but no doubt few really know who this woman is.
Blonde, curvy, blue-eyed, 1.80 tall and with tattooed arms, the Californian model and dancer is wife, mother of three and totally averse to hype. Her weekend is about having dinner with her husband and hanging out with the kids.
Inspired by big names such as Sally Rand, Lili St. Cyr, and of course the notorious Bettie Page, Sabina is considered one of today's leading burlesque icons, and a strong candidate to succeed Dita Von Teese at the burlesque diva-mor post, with the difference, of course, in the amount of paint on the blonde's skin.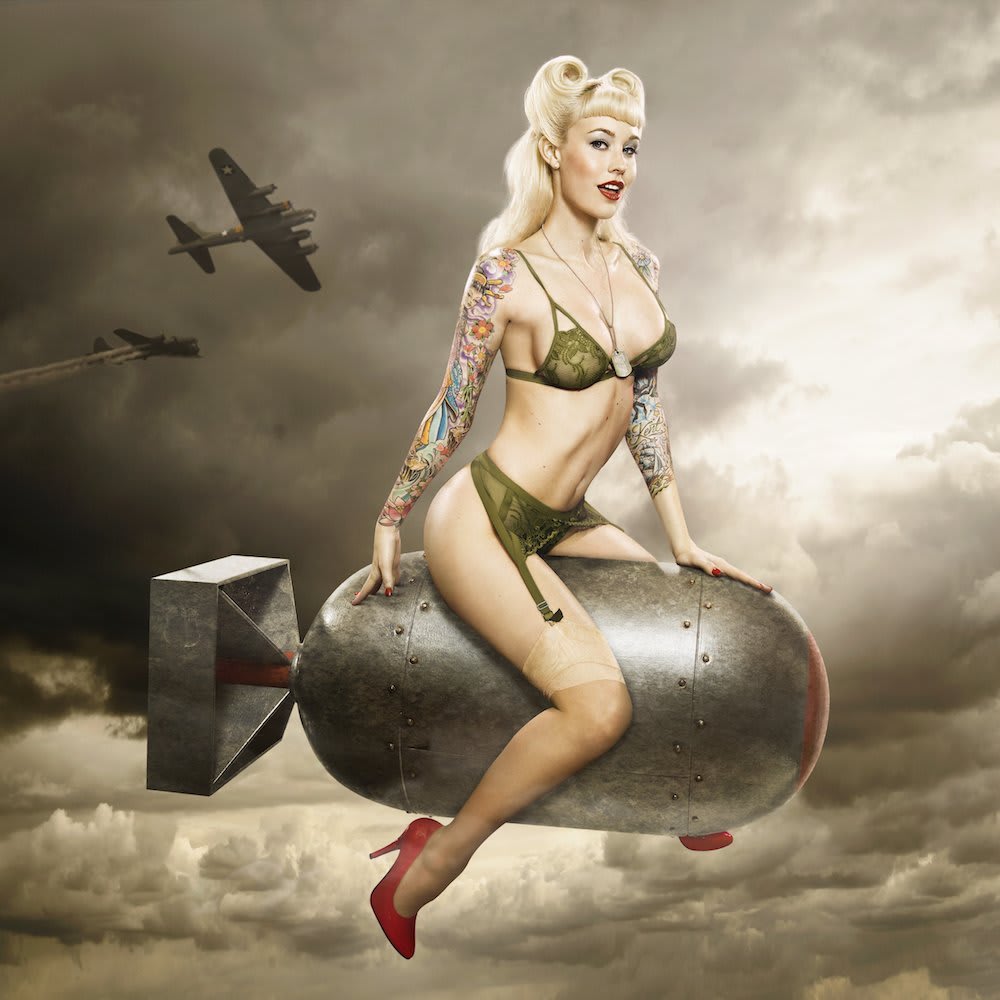 Former dancer and former show girl, Sabina was once invited to perform a pin up rehearsal, and never left this universe that, as she says, is exciting. Today she has over 50 covers, essays, editorials and many career tattoos.
She says that the taste for tattoos started early, the first, a drawing of a horseshoe and a swallow dead on the back of her neck, they almost took her job as a dancer from the Moulin Rouge. Immediately after came other, in fact, various body tattoos, especially on the arms, the left dedicated to traditional designs, and the Japanese-style right with most of the designs done by her husband, the tattoo artist Kent Kelley, but also with signed artwork by Kat Von D, Cartoon, among other great tattoo artists.
Sabina currently owns two tattoo studios, a removal clinic where clients are served by herself, who is a certified tattoo removal specialist and travels the world with her burlesque presentations, not to mention that she still takes care of the house, her husband and of children. Sabina is no small matter, right?
+ Sabina Kelley Photos